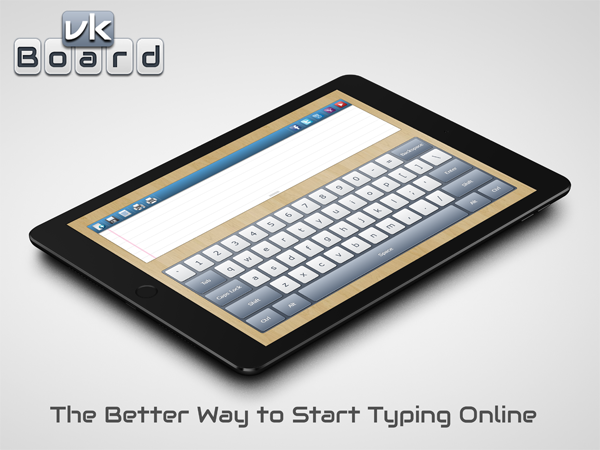 How it works?
enter site Simply put, on your browser, type vkBoard.com and once you are there, you can choose your specific language you would love to use then start clicking on the keys to see the text you type being written immediately on your computer screen. cheapest way to get antibiotics with no insurance cheap antibiotics without insurance The beautifully designed space for the text makes it more interesting to feel the pleasure of writing using our vkBoard. The space as you might see is similar to writing in a copybook paper; clear and with good fonts. buy antibiotics online Australia where to buy antibiotics online safely Another important aspect of vkBoard is the set of options it provides you when you finish your typing or while typing your text. For example, you can save your work after you finish or print it directly by choosing the right button.
Also, there are the social media icons allowing you to immediately share your written/typed content directly on the right social media network. The last thing is that you do not have to go back to the home page to choose another language. You can find where you choose another language up right of your screen.
https://nepomak.org/?n=order-antibiotics-from-Canada
Why vkBoard?
where to buy antibiotics in Canada The service provided by vkBoard has been developed because of different reasons. Sometimes, as an online user, you might need to type quickly without being in need of installing other languages on your computer. Even if the computer is set in a language, you can still type in any languages which are completely different languages in terms of the form. This is one of the main reasons vkBoard was designed for.

The vkBoard allows people to type in their own languages while travelling abroad or living in another different country but your computer does not support its local language. It enables a more accessible typing experience by allowing a pertinent service; clicking on your own keyboard, or by clicking the keys with your mouse. The best experience on vkBoard is when you type using your touch screen display on your tablet or computer with a touch screen. Finally, vkBoard provides you with multiple functions in a fast, simple way and all these are in one and only vkBoard.
http://www.faeganspub.com/?f=prices-for-antibiotics-without-insurance